Overnight Volunteer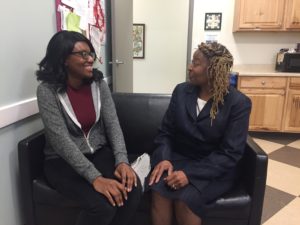 Details
Spend a night in the building and provide safety and companionship to women at living at Calvary! As an overnight volunteer, you'll play an important role in carrying out Calvary's mission by spending a night in the building (a Calvary staff member will also be present) to ensure the residents have a secure night every night. This role is ideal for volunteers who can't volunteer during business hours, but still want to fill an essential need for Calvary's programs.
As an overnight volunteer, you should expect to engage and interact with residents, set out breakfast for residents in the morning, and help enforce Calvary's policies. Overnight volunteers will be on site from 9:00pm to 7:00am the following morning (with plenty of time to get a full night's sleep). We ask that volunteers serve one overnight shift per month for six months, with the option to continue based on the your availability. Volunteers do not need to serve the same day each month – they can choose the day that works best on a month-by-month basis.
Time Commitment
At least one 9pm – 7am shift per month for 6 months.
"Overnights at Calvary give me the chance to experience and be a small part of this vibrant and close-knit community where people truly look out for each other."
– Katie
Ready to volunteer overnight at Calvary?