August 2, 2013
Volunteers Get The Thanks They Deserve At Volunteer Appreciation Event
by Alissa Weinman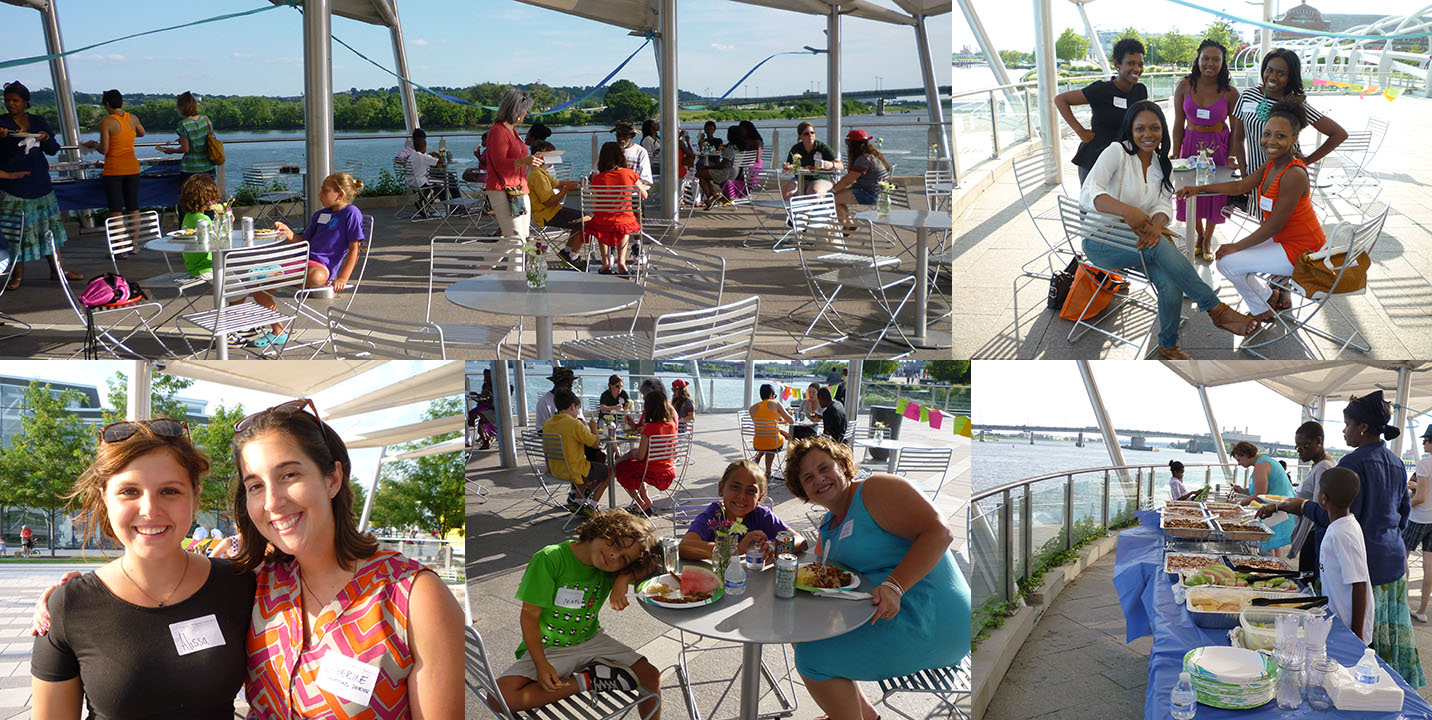 Calvary volunteers and staff gathered this past Friday evening at The Yards Park to celebrate the hard work, loyalty, and incredible level of commitment that each and every volunteer has brought to Calvary over the past year.
Without the help of the ever-growing community of dedicated volunteers, Calvary would not be able to provide the services that allow us to accomplish our mission of providing "A safe, caring place for tonight; support, hope and change for tomorrow" year after year. The sheer amount of time that every volunteer donates to Calvary is outstanding in and of itself. As a whole, volunteers have helped Calvary serve over 7,000 nutritious meals in the past year alone to residents, provided over $200,000 worth of services to the organization, and spent over 320 overnights at our programs. When one sees amazing statistics like these, it is plain to see why our volunteers deserved their very own Volunteer Appreciation Event!
A low-key picnic of delicious barbeque (courtesy of the folks at BBQ Bus) coupled with a cool riverfront breeze and fantastic company made the event a night to remember. While staff and volunteers dined on pulled pork, watermelon, and strawberry shortcake, everyone had the chance to meet each other, mingle, and discuss why Calvary holds a special place in their heart. Many guests decided to make the event a family affair and arrived with their families to celebrate the beautiful evening and volunteer program.
Angela Emory, a dedicated meal volunteer, brought her children along to the event and seized the opportunity to explain to them about the importance of volunteering with the ever-growing Calvary family. "Events like this just make you want to keep thinking of Calvary and giving back," mused Angela. The event provided an opportunity for meal volunteers like Angela to swap stories with LEAP and overnight volunteers, as well as discuss with staff the reasons why they keep coming back to Calvary.
As the event came to a close, everyone left full, happy, and bursting with new ideas about how volunteers can continue making a difference at Calvary 365 days a year. Thanks again to all of the volunteers who make Calvary Women's Services such an amazing organization to be a part of. We can't do what we do here without YOU!
You can see more photos of the fun here!