February 6, 2019
Loretta's Story
Loretta had moved away with her husband. She found a good job as a nurse's aide at a hospice center. Things were going well until he became abusive. Loretta prayed that it was just a phase, but it only got worse. "Every night I was a nervous wreck when I got back from work. I didn't feel safe at all, in my own home."
Fed up with her husband's violent behavior, she took the courageous step of returning to DC.
She tried to stay with friends and family, but moving around so much was difficult. Her housing instability combined with the recent trauma of her husband's violence made it impossible to focus on the next steps. "I felt like I lost so much of myself during that time. I was always sick, and I was gaining weight." Loretta was ready for a new direction. Thankfully she found Calvary.
Working with her case manager, Loretta developed a personalized plan for moving forward. She regularly met with Calvary's therapist to address the psychological trauma from her husband. She had routine appointments with Calvary's nurse to make sure her body was healing properly.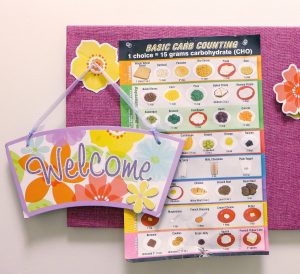 Loretta also attended Calvary's education programs, building her skills in personal finance and learning how to improve her health through exercise and proper nutrition.
As her healing progressed, she was ready to return to work. Through Calvary's job placement program, she found a position with a DC rehab center for veterans. "No one ever told me that I had the power to change. At Calvary, I learned that I had to do the work myself, and I proved that I could!"
Last month Loretta moved into her own apartment. She plans to return to school and pursue her dream of becoming a registered nurse.
"When life challenges come, I want to be ready to bust through any walls and go through the door with my head held high."