July 2, 2021
Staff Highlight: Carrie Maggio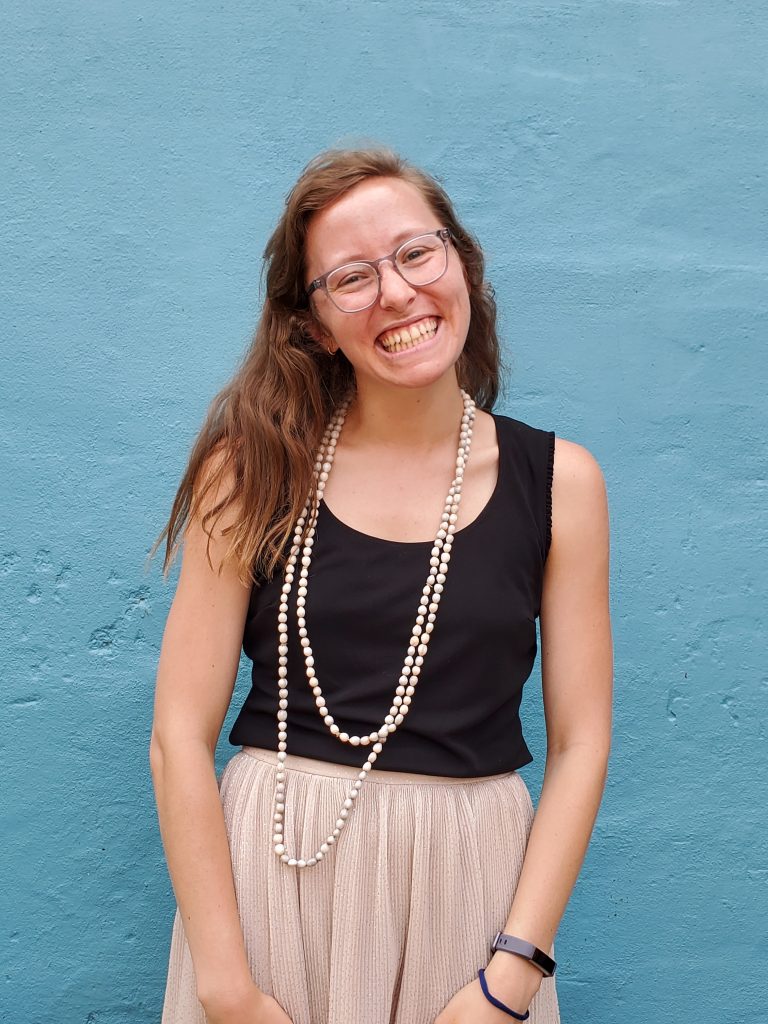 If you have called Calvary Women's Services or come by to drop off donations or a meal, chances are you have spoken with Carrie Maggio. Carrie is the Operations Coordinator at Calvary's Transitional Housing program site, and in her role, she is often the first person people interact with when they contact Calvary. We sat down with Carrie to learn a little more about her and her role at Calvary.
What brought you to Calvary, and when did you join the team?
After returning from serving in Lesotho with the Peace Corps, I looked for ways to get involved and do good work in my home community. I joined the Calvary team in spring 2020 as a Residential Assistant at the Reach Up program site. Last fall, I took on the role of Operations Coordinator. Starting a new job during the height of the pandemic was stressful at times, but it was gratifying joining a team where everyone was working together to ensure the safety of the clients at Calvary. All of the staff, from Residential Assistants to Kris, the CEO, were working together to navigate such uncertain times. Calvary is my first job after returning from the Peace Corps and jumping in and learning on the job during COVID-19 made it feel like I was doing something to help.
What does your role as Operations Coordinator entail?
I cover the front desk, answer the main line and direct calls, help volunteers dropping off meals or donations, coordinate the in-kind donations program, serve breakfast and lunch, and a little bit of so many other things. In this role, I interact with our residents, staff, and supporters. I enjoy getting to see parts of so many aspects of how the organization works.
What is your favorite part of working at Calvary?
I feel passionate about the work I am doing, and the purpose felt in being here. I found a strong community here, especially during the pandemic. I enjoy getting to know the women at Calvary and seeing as they grow and develop confidence when given the space to heal from past traumas. Women form bonds with each other while here and encourage each other in so many ways. Recently, I joined a Zoom poetry night with our corporate partner Deloitte. Women shared beautiful poems they had written, and it brought me joy that the women had a space to share their experiences through written word and artistic expression.
In addition to getting to know the women, one of my favorite parts of my job is coordinating our in-kind donation program to ensure that we always have the items most needed by the women at Calvary. These donations consist of many basic necessities that can make Calvary feel more like home to the women here.
What is one thing you want people to know about getting involved with Calvary?
Every little bit helps! If you aren't sure how to get involved, you can always check out our Amazon Wish List to see our current needs. You can also reach out to Carrie directly at cmaggio@calvaryservices.org for any questions about donating items.