October 31, 2023
Empowering Women: Calvary Women's Services' Domestic Violence Awareness Month Recap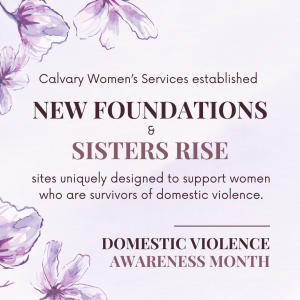 October marked Domestic Violence Awareness Month (DVAM) 2023, and Calvary Women's Services took proactive steps to reaffirm its commitment to providing safe and stable environments for women experiencing homelessness in Washington, D.C. This is crucial, considering that almost half (43%) of single women experiencing homelessness in DC reported a history of domestic violence and nearly half of these women (40%) cited domestic violence as the cause of their homelessness.
Through fundraising events, reaching out to communities in the greater DMV area, and continuing programs, Calvary Women's Services strives to support and empower women who are survivors of domestic violence (DV) in their journey toward permanent housing solutions.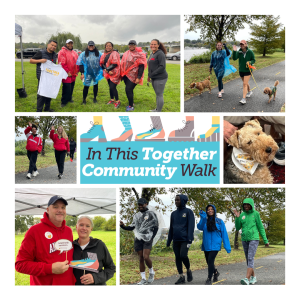 In This Together Community Walk
A highlight of the month was the 2023 In This Together Community Walk, Calvary's second-largest annual fundraising event. Surpassing the initial goal of $40,000 to commemorate Calvary's 40th anniversary, the community rallied together to raise $42,737. These funds directly contribute to critical programs at Calvary Women's Services, including Sisters Rise and New Foundations — sites specifically designed to aid women who are survivors of domestic violence.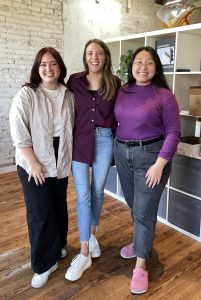 Purple Thursday Participation
On October 19th, Calvary staff and supporters participated in Purple Thursday by encouraging supporters to wear purple and stand in solidarity with DV survivors. Vistant, a Maryland-based firm that delivers international development, advanced healthcare solutions, and mission support services to federal and state government clients, partnered with Calvary to mark the occasion. Vistant staff members donned purple and shared wonderful pictures to stand with DV survivors throughout the day.
Advocacy at Georgetown University
Fatima Bah, Chief Program Officer at Calvary Women's Services, spoke at Georgetown University's Hoyas for Choice club to share insights about Calvary's mission, program model, and the pivotal role community engagement and volunteering play in supporting critical programs. This group of young adults had an opportunity to ask questions about DV prevention, how to support friends who may be in abusive relationships, and the intersection of DV and homelessness. Afterward, students were able to write cards for women in our programs.
Join Us in Ending Domestic Violence
Calvary Women's Services stands unwaveringly against domestic violence and homelessness, striving to create a safe, stable environment where women can transform their lives. You can donate to support our mission here: calvaryservices.org/donations